Dwyane Wade loves the kids, and the kids love D. Wade — and his Li-Ning Way of Wade 2.0. Apparently so much that they turned out for the Li-Ning WoW 2.0 All-Star Experience at 2014 NBA All-Star in New Orleans.
Check the video and exclusive photos of the Experience and the Li-Ning WoW 2.0 below, courtesy of Li-Ning: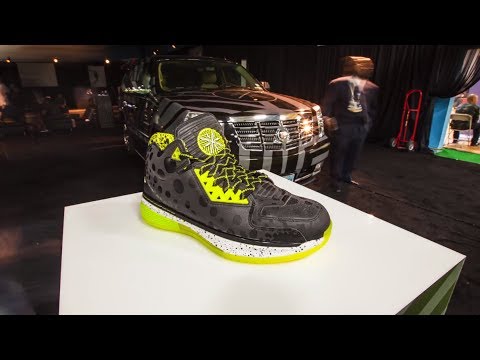 The following two tabs change content below.
Sandy Dover serves as Senior Editor of the BMF Sports Network, presiding over performance, fashion, and product features in "Gear & Lifestyle" sector of the outlet. A Leadership Board Member and Equity Partner of the brand as well, Sandy precedes his time with BMF Sports as a feature writer, multimedia producer, and event correspondent for a number of major media publications and outlets, including Yahoo!, SLAM, and ESPN (and its partners), the latter where he is still currently contributing through espnW. Sandy is an industry insider concerning the NBA, footwear and sportswear, product, technology, lifestyle & fashion, and fitness & training.
Latest posts by Sandy Dover (see all)